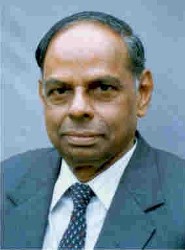 The prime minister's economic advisory panel said on Wednesday it does not expect the Reserve Bank of India to signal hike in interest rates in its forthcoming monetary review on October 27, as well as its next policy review.
"Accommodative monetary policy will continue till March 2010. The accommodative policy stance will have to change but that will depend on the growth performance of the economy and taking into account inflationary pressures," PM's Economic Advisory Council chairman C Rangarajan told reporters.
Rangarajan was talking to reporters after releasing the Economic Outlook for 2009-10, which said the highly accommodative and expansive monetary stance created due to exceptional circumstances, needs to be phased out.
"The timing and the pace of this will depend on the pace of expansion of the various sectors and the magnitude of inflationary pressures. Given the present inflationary pressures, we may have to act earlier than the US and European economies," the outlook said.
The report added that the rapid adjustments in the monetary and fiscal policies were well calibrated and not excessive, enabling the government to contemplate a return to fiscal consolidation in 2010-11 and an early normalisation of the monetary policy stance.
The RBI has been signaling cut in interest rates and giving push to credit growth, after sources of funds dried up as a fall out of deepening of global financial crisis since middle of September last year.
Since then, the central bank has cut short term lending rate (repo) by 4.25 percentage points to 4.75 per cent, short term borrowing rate (reverse repo) by 2.75 percentage points to 3.25 per cent and the mandatory cash deposit requirements for banks by 4 percentage points to 5 per cent.
The outlook said the 4 per cent cut in CRR during the crisis released almost Rs 1,60,000 crore in the banking system but a large part of this remained as excess liquidity and was parked with the RBI.
To an extent, this continues till date, the report said, adding that bank credit to the commercial sector was sluggish in the second half of 2008-09 and credit offtake continues to be sluggish in 2009-10.
Up to the fortnight ending September 11, 2009, non-food credit was up only by 1.8 per cent on a year to date basis, the lowest in five years, it added.
Indian companies have, however, managed to raise large volumes of debt from the domestic capital market and in the current fiscal, the debt mobilised in the capital market has been significantly larger than the flow of bank credit to the commercial sector, the report said.
The amount mobilised through equity issuance in the first five months of 2009-10 has also been high, it said.
With tangible improvement in economic conditions, the domestic demand for credit is likely to pick up, the outlook said.
Image: C Rangarajan