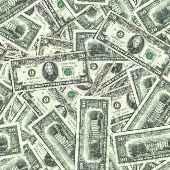 With improvement in the housing and manufacturing sectors, the recession-hit US economy has been witnessing signs of stabilisation in recent months, the US Federal Reserve has said.
The latest Beige Book -- which provides a snap shot of the economic activities in various districts -- noted that there have been modest improvements in the economy.
"Reports from the 12 Federal Reserve Districts indicated either stabilisation or modest improvements in many sectors since the last report, albeit often from depressed levels," the US Fed said on Wednesday.
The stabilisation signals have been spurred by positive trends in residential real estate and manufacturing activities. However, the report said that consumer spending continued to remain weak.
"Commercial real estate was reported to be one of the weakest sectors, although reports of weakness or moderate decline were frequently noted in other sectors," it added.
Grappling with the worst financial crisis since the 1930s Great Depression, the US had come up with massive stimulus packages and other initiatives to boost the nation's sagging economy. America has been mired in recession since December 2007.
"Reports of gains in economic activity generally outnumber declines, but virtually every reference to improvement was qualified as either small or scattered," the US Fed noted.
Amid signals of an economic recovery, many districts are still staring at shaky financial situation. According to the Beige Book, most districts saw "weak or declining loan demand" and further erosion of credit quality. On the other hand, bank failures are climbing and a staggering 99 entities have gone out of business this year.
Even though the pace of economic contraction has slowed down, the country's labour market continues to be strained and the unemployment rate touched a 26-year-high of 9.8 per cent in September.
The US GDP shrank 0.7 per cent in the second quarter of this year, much less than the earlier projection of one per cent contraction.