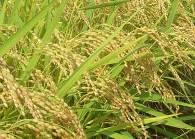 The government's food subsidy bill may touch Rs 60,000 crore (Rs 600 billion) this fiscal if it pays a bonus to paddy farmers over the current purchase price of Rs 950-980 a quintal to increase rice procurement.
"The subsidy level is rising, notwithstanding the declining carry over cost of food grains," a senior government official said.
He said the subsidy may go up to Rs 60,000 crore as lower rice purchase by the Centre is exerting pressure to announce a bonus over and above the current minimum support price (MSP).
Currently, the government is purchasing paddy by paying the MSP of Rs 950 a quintal for common variety and Rs 980 a quintal for higher grade. Normally, the bonus ranges from Rs 50 to Rs 100 a quintal.
The government has estimated Rs 52,145.44 crore (Rs 521.45 billion) for food subsidy during 2009-10 fiscal and released Rs 29,604.21 crore (Rs 296.04 billion) till September 9. Officials said the subsidy has crossed Rs 30,000 crore (Rs 300 billion) taking into account the amount to be spent in the remaining period of the first half.
As per the latest data, the Centre has procured 54.79 lakh tonnes of rice in 22 days after purchases for the Central Pool began from October 1. But it is lower by only eight per cent even though paddy arrival has declined by 13 per cent.
"If the paddy arrival is low, the rice procurement should also be correspondingly low, as seen earlier," the official said.
The official also said that if paddy bonus is announced to raise the rice procurement, the economic cost of rice will further rise leading to increased subsidy as Centre has decided not to raise the issue price.
Last year, the government had purchased a record 333 lakh tonnes of rice and targets 294 lakh tonnes in 2009-10 season (October-September).
The Centre is supplying rice in the range of Rs 3.00-8.30 a kg for different categories under the public distribution system. Offcials said that the current economic cost of rice is close to Rs 19 a kg, so the subsidy burden on the Centre is between Rs 10.63 to Rs 15.93 a kg.