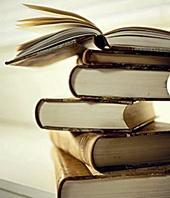 Vivek Bhargava, chief executive officer of Communicate2, a search engine marketing firm swears by the Kindle, the e-book reader from Amazon. He says it's the best electronic device he has ever bought in his life.
With access to 280,000 books and 85 newspapers across the globe, which Kindle claims takes just 60 seconds to download, it could well be the gadget you would want to own. Besides, it weighs just 10.2 ounces or 290 grams. His only regret is that having bought the nifty tool in the US, he cannot download books wirelessly.
But now, users like Bhargava have a reason to smile. Amazon, which has launched Kindle in 100 countries, has made the gadget available in India too. And the company has slashed the international prices from $279 to $259. If you plan to buy a Kindle reader in India, it will include shipping charges of $20 (around Rs 940) and customs duty of 24 per cent. Effectively, the gadget will cost you around Rs 17,000-18,000. Since the shipment will be done by Amazon US, the reader will reach you in seven days.
A reader would also have to pay the US price of the book, which might mean shelling out some more money. "The price range is as low as 99 cents to $5, and up to $11.99 for best sellers. Besides we are in talks with publishers like Penguin and Indian authors to get their work on Amazon for the eReader," says Laura Porco, Director, Kindle Books.
Authors like Amitava Ghosh, Arundhati Roy and Ruskin Bond are already available on Kindle. Porco also said her company would like to see some of the Indian newspapers on Kindle.
Kindle is a delight for a reader for whom the smell or the emotional quotient of owning a physical book does not matter. It includes many features like increasing the font size, ability to simultaneously look up a meaning of a word, and taking notes as you read. Kindle comes with 2GB of memory and holds up to 1,500 books.
The battery lasts for over two weeks with the wireless turned off and up to four days on a single charge with the wireless on.
The other good news is that Amazon takes care of all the wireless services and there are "no extra charges". The company works with its global partner AT&T. "For the customer this is a great proposition as it connects anywhere they are seamlessly without any extra charges," says Porco.
Porco declined to give any target number for sales in India or the global sales number. "The only comparison that I can give you is if a book is available in both Kindle and physical format. For every 100 books sold in physical format, 48 are sold on Kindle. Customers say they are reading much faster because they can carry this anywhere," she said.
Incidentally, when it was introduced in 2007, the Kindle was not the first dedicated e-book reader device, but it didn't really have much competition -- there wasn't a huge demand in the market for e-book readers before the Kindle's launch. Now other majors like Barnes & Noble, are getting their act together.
It has launched the 'Nook' which allows users to lend their copies of electronic books to any friend who has installed Barnes & Noble's e-reader application on a mobile device or personal computer. But Porco takes solace from the fact that the Nook is not available in India.
Meanwhile, the only hitch for users like Bhargava who bought the Kindle from the US before October 7 is that they will not be able to use the wireless feature to download books in India. They will have to continue to plug the Kindle to the PC with the help of a universal serial bus device to download books from Amazon and also probably continue using their American credit cards.
"If the users bought Kindle after October 7 and bought the Kindle from the US, they would be able to download wirelessly. This is the first of the wireless that comes with connectivity from AT&T. But I would not be able to comment on whether they can use their Indian credit cards," says Cinthia Portugal, Kindle's public relations manager. The new version is tied to AT&T, whereas the older version is tied to Sprint in the US.
Nevertheless, Bhargava is pleased: "Ever since I bought Kindle, my average reading time has gone up by one to one-and-a-half hours." Others may be as forgiving with a Kindle in hand.