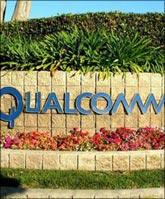 American mobile chipmaker Qualcomm Inc on Tuesday said it hopes to launch a low-cost computing device 'Kayak', which could also be used as a phone, in India in the second half of next year.
The device, to be priced at or under Rs 10,000, will be a 'personal computer alternative' and will undergo trials early next year and is basically targeted at users in rural areas where digital divide is huge, Qualcomm Inc Senior VP Kanwalinder Singh told reporters.
It can offer internet access and the user would also be able to make phone calls.
The San Diego-based wireless technology provider is in talks with major Indian telecom service providers like Bharti Airtel and Reliance Communications for the launch.
"We believe we can build a device consisting of display, keyboard and mouse for less than Rs 10,000. It will make internet access simple, affordable and run for 9-10 hours. The device would also allow users to make calls," he said.
"Early next year, we will start the trial and we hope we should be able to commercialise it in the second half. We are talking to telecom operators like Airtel, Tata Teleservices and Reliance to bring this alternative (Kayak) to India," he said.