Imere Technologies, a Bangalore-based company has got backing from India's leading online portal, Rediff.com, both in terms of capital and as a platform.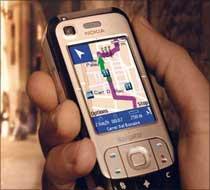 Imere brings location-awareness to applications and provides a host of comprehensive geospatial features for cutting-edge mobile and Internet location-based services. Imere's technologies work without the need for GPS on mobile phones.
On the Internet, Imere endeavors to bring high levels of user location accuracy without entirely being dependant on IP addresses.
Ajit Balakrishnan, chairman and CEO, Rediff.com said, "Location-awareness in applications is critical for hyper-local search and local advertising besides many evolving social networking and enterprise applications. Imere's technology is very cost effective in delivering location awareness."
"The investment from Rediff will not only help us achieve our goals, but also is strategically very important for the company" said Anil Mathews, founder of Imere.
Imere uses Cell-ID, Wi-Fi, GPS, IP Addresses and proprietary algorithms in its technologies, bringing best in class location accuracy for both mobile and Internet applications.