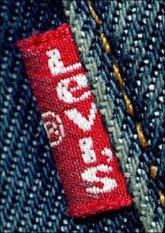 Apparel major Levi's has entered into a tie-up with leading lenders HDFC Bank and Axis Bank to launch EMI scheme for its customers.
Under the agreement, customers who purchase merchandise worth a certain minimum amount from Levi's stores using the credit card of partner banks, can convert the transaction to an EMI scheme, a press release said.
The transaction will be then billed to the consumer in three equal parts over the next three months. The service can be availed without any additional charges, the release said.
Customers who buy merchandise at participating exclusive Levi's Stores worth Rs 1,500 and above if shopping with an HDFC Bank credit card or Rs 5,000 and above if shopping with Axis Bank credit Card, can avail the benefits of the scheme, it said.
The scheme was test-launched in Bangalore in June this year and will be launched across nine markets in India by mid-September.
These are Delhi-NCR, Mumbai, Bangalore, Ahmedabad, Chandigarh, Chennai, Kolkata, Hyderabad, and Pune.
Levi's products are available in more than 230 exclusive stores, and 500 other points of sale in more than 200 towns in the country.