Tata Teleservices on Tuesday announced an unheard of tariff plan that promises to bring down the bills of bulk users by charging on the basis of the number of calls regardless of their duration.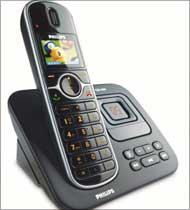 Under the new plan, its CDMA subscribers need pay only a fixed charge of Re 1 for any local call and Rs 3 for one outside the city, irrespective of the duration. The charges are applicable for calls - only on a prepaid connection - to any mobile or land line subscriber.
Its competitors, both CDMA and GSM, say the offer cannot be sustained and TTSL would only lose money. Analysts, however, say this assumption may not hold.
Explaining the business logic of the offer, TTSL managing director Anil Sardana said at a press conference: "Our data shows that our subscribers talk at an average of two to three minutes on a local call or three to four minutes on an STD. While in the initial stage there might be a spurt in those numbers, we believe nobody would call just for the sake of calling because it is unlimited."
Currently, the average local call rates of TTSL are 50 p-Re 1 and between Re 1-1.5 for each STD call.
Sardana said in case someone keeps the number on for an unduly long time, they may ask such customers to return to the traditional billing. According to their internal assessment, continuous usage beyond 10 minutes could be a trigger to check whether the subscriber was using it like a hotline.
Sardana claimed competitors might find it difficult to match the move as they lacked the advantage of TTSL's high quality network which ensures that there is minimum call drop (endorsed by a report of the Telecom Regulatory Authority of India).  "We have hardly any call drop; otherwise customers would allege that our new offer of unlimited usage is meant to fleece them."
But competitors say TTSL will lose money and there is no reason why they should match the offer. "Considering that you have to pay a termination charge of 20 p for minute in a local call, TTSL will have to fork out Re 1 if a customer makes a five-minute call.
So, they lose money. On a STD call, where the termination and carriage fee is around 30-40 p for a minute, you will loose money if someone makes a call of over 10 minutes," says a senior executive of a competing CDMA company.
Avers a senior executive of a GSM company: "Unlimited calls will choke the network and create a serious spectrum crunch. Also, the tariff is beneficial only to a niche market - those who call less but when they do, it is for a long duration."
But analysts say about half the calls by subscribers are for more than two minutes (at an average of 50 p per minute) and they will surely see a major benefit in the offer.
Also, the offer will attract more subscribers to talk more, expanding the attractiveness of the offer. It would also be liked by subscribers who make long STD calls - such as labourers to their homes, students to their parents and so on.