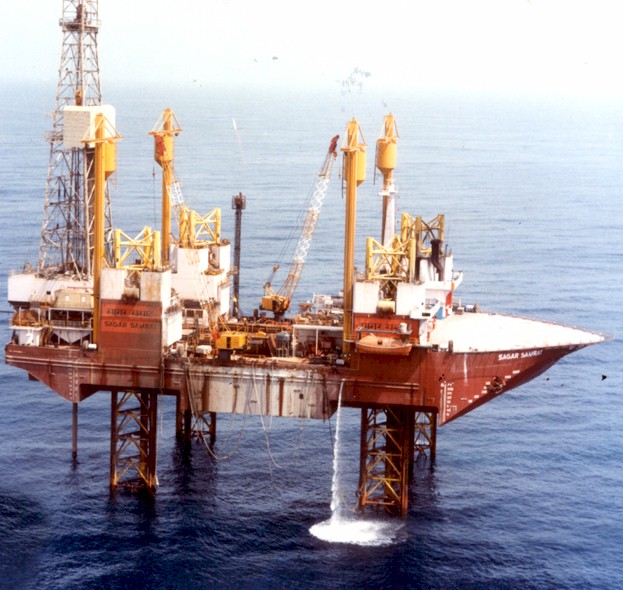 Petroleum ministry has proposed a 44 per cent hike in the price of natural gas produced by Oil and Natural gas Corporation and Oil India and indexing it to inflation rate to help the two cut losses on selling fuel below cost.
"We have circulated a draft Cabinet note for raising prices of natural gas under administered pricing mechanism and inputs have already come from ministries of power and fertiliser," Ministry of Petroleum and Natural Gas Joint Advisor (finance) V L V S S Subba Rao said.
APM or the gas produced from fields given to ONGC and OIL on nomination basis, prices are proposed to be raised to '2.6 per million British thermal unit as against about $1.8 per mmBtu currently,' he said.
Petroleum ministry, he said, will soon approach the finance ministry for comments on the issue before moving a formal Cabinet note for consideration of the Cabinet Committee on Economic Affairs.
The draft note proposes raising gas price for ONGC to Rs 3,765 per thousand cubic meters from current Rs 3,200 per thousand cubic metre.
For OIL, the gas price has been proposed at Rs 4,205 per thousand cubic metres. The price would change by Rs 55 per thousand cubic metre for every 10 points change in Wholesale Price Index.
An official said consumer price for power and fertiliser units outside North-East may be fixed at 10 per cent above the producer price at Rs 4,141.5 per thousand cubic metre while for the plants in North-East it would be 60 per cent of the price at Rs 2,259 per thousand cubic metre.
Consumer price for transport and small consumers outside North-East may be fixed at 20 per cent above the price for power and fertiliser sectors i.e. Rs 4,969.8 per thousand cubic metre.
Price of gas produced by ONGC and OIL from fields given to them on nomination basis, called the administered or APM rate, were last revised in June 2005.
APM price would be raised to $4.20 per mmBtu in phases over the next three years, Rao said, adding this would bring rates at par the sale price of gas produced by Reliance Industries from its giant KG-D6 fields.
The difference between consumer price and producer price outside North-East would be transfered to ONGC for research and development activities for maintaining/increasing the production of gas from nominated fields, the official said.
All natural gas produced from nominated gas fields (excluding for new fields) will be treated as APM gas, while the fuel produced from new fields would be allowed to be sold at market price.