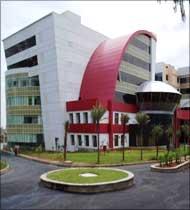 Corporate Affairs Minister Salman Khurshid has said he would exert pressure on the Institute of Chartered Accountants of India for a final report on the multi-crore Satyam fraud, although the accounting regulator said it has submitted one in July.
"I don't know why it (ICAI report) is not coming. I am not able to understand what the delay is about... I will ask him (ministry's secretary) to put pressure," he told PTI when asked by when he expected the report on the Satyam fraud from ICAI.
The fraud was disclosed by Satyam founder Ramalinga Raju himself in January and ICAI began looking into it that month. "I think they are a bit slow on that...Now that we have finished everything else, this will be our first priority," the minister said.