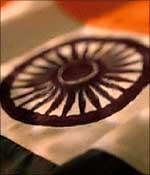 Thanks to the growing service sector and increasing FDI inflows, India may be better placed than China to benefit from the expected slow economic growth in the industrialised nations, says a report.
According to international research firm Oxford Economics, China is finding it difficult to gain momentum in terms of exports of manufacturing goods due to the sluggish demand in developed economies.
"With the global economy perhaps now starting to recover slowly from the deep recession, it is possible that India is better paced than China to benefit from what may prove to be a fairly slow period of growth in the developed economies in the years ahead," the report said.
China, one of the fastest growing economies, is dependent on exports of manufactured goods, and the same is 'now acting as a drag on the country and could pull down its growth rate'.
"India's fundamentals have become more favourable given the rise in its service sector and climbing FDI inflows (albeit both of these remain well below Chinese levels)...," the report said.
However, it pointed out that India is facing problems like inefficient agricultural sector, "a still-burdensome bureaucracy and a cautious stance towards privatisation".
Oxford Economics added that India's fiscal position is also much weaker than China, which may be a long-term threat to greater foreign investment.
The report said that India needs to initiate reformist measures including more liberalisation to match Chinese growth.
"India's recent surge in growth was achieved with few reforms --  if it can manage to implement further liberalisation measures, attract increasing FDI inflows and turn its more favourable demographics to its advantage," it noted.
Such a scenario may help the 'elephant' (India) to catch up with the 'dragon' (China) after 2020, "although by that time the gap will be even wider than it is now," Oxford Economics said.
With its low labour costs, investment gains in India are now increasingly likely to extend to the manufacturing sector rather than being confined to the service sector.
India's regional location would prove increasingly beneficial as its industrial base expands, leaving it well placed to gain market share in the more strongly growing economies in South Asia, according to Oxford Economics.
"With an increasingly diversified economy, India's financial service sector is already well placed to benefit from the global upturn that seems likely to emanate from the Asian economies, led by China, even though the boom in service outsourcing has slowed sharply in the wake of the global financial crisis," it said.
On the other hand, the report has predicted that over the next 10 years, India would struggle to close the gap with China although thereafter that country's China's increasingly unfavourable demographics may start to constrain its growth potential.
"This might then finally enable the 'elephant' to start to catch up with the 'dragon', although it will take a long time to close the gap that will almost certainly continue to open up in the next decade," it said.
Oxford Economics added that the strains of rapid economic growth and very large wealth differentials in the two countries pose economic and political challenges.
The ability to react to these challenges will play a major role "in determining how these two giants progress in the next 20-30 years," the firm noted.