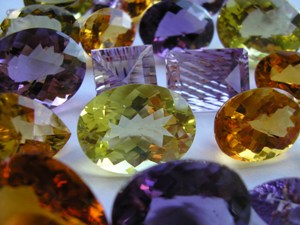 India's exports slid for the 11th straight month in August by 19.7 per cent to $14.3 billion owing to the continuing slump in global demand. In August 2008, the exports were $17.8 billion.
In April-August this fiscal, the overseas shipment contracted by 31.3 per cent to $63.9 billion from $93.1 billion in the same period last year.
For the first five month of 2009-10, three sectors -- rice, tobacco and fruits and vegetables -- have shown positive growth, commerce secretary Rahul Khullar said.
Only in August, segments like rice, tobacco, fruits and vegetable, marine products, iron ore, man-made yarn and fabrics, some minerals, like coal, and ready made garments have shown positive growth, Khullar told reporters.
"Sectors which continue to be in deep trouble are leather, gems and jewellery, drugs and pharmaceuticals both in monthly and cumulatively for the last five months," he said.
The exports of gems and jewellery in August dipped to $2.2 billion from $2.9 billion in last year.
In April-August this fiscal, the gems and jewellery exports contracted to $9.7 billion from $14.6 billion in April-August last fiscal.
Leather exports in the month under review declined to $0.28 billion from $0.35 billion in the same month last year.
Engineering goods exports dropped to $2.6 billion from $3.8 billion.
In April-August this fiscal engineering goods shipment shrank to $13.1 billion from $19.8 billion, Khullar said.