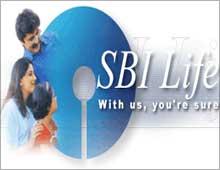 While appreciating the role of public sector banks (PSBs) in protecting the economy against the global economic turmoil, Finance Minister Pranab Mukherjee assured them that the government would continue to support them.
At a closed door meeting with bankers, the finance minister said while banks had been rightly responding to the needs of the economy, the government would continue to provide "whatever assistance needed" by them, according to senior bankers present at the meeting.
Also, the government would continue to support the economy through stimulus packages, as it was not the right time to stop them, the minister said.
Meanwhile, the government has already concluded negotiations for $3.2-billion loan from the World Bank for recapitalising state-run banks and funding for the India Infrastructure Finance Company (IIFCL), a state-run lender to infrastructure projects.
Of this, $2 billion loan is for the recapitalisation of the government-run banks and $1.2 billion for IIFCL.
The government had already infused capital into several public sector banks to boost their capital adequacy requirement.
Mukherjee also reiterated that the nationalisation of banks helped them combat the recent economic crisis.
"Nationalisation of banks, about 40 years ago, mandated that institutions for welfare should be entrusted with the government for public accountability. We have followed the policy for the last five years. Even with pressure, we have not opened up the banking sector entirely to the private sector or market forces. The ownership of public sector banks has remained with the government, and will remain so in the future. Even with the disinvestment policy, 51 per cent stake in banks, or even more, will remain with the government," Mukherjee had earlier said.
While delayed rain had impacted the second quarter growth rate, an early rabi crop and short-duration crop would boost the agriculture sector, the minister said according to the bankers.
Senior bankers from United Bank of India, Allahabad Bank, UCO Bank, State Bank of India and Nabard attended the meeting.