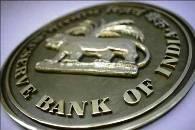 The Reserve Bank on Tuesday said the soft monetary policy adopted by it to counter the impact of the global financial
meltdown
on the country will continue till the economic recovery is secured.
"Especially on monetary policy, we will not exit unless we are sure that recovery is secured ...but soon thereafter when we make the judgement that the recovery is secured, we have to unwind the accommodative monetary policy," RBI Governor D Subbarao said.
However, the Governor added, the government and the RBI will have to take a call on exiting from stimuli given for perking up the slowing down economy sooner than most of the countries.
He said RBI will look at number of factors like WPI inflation, CPI inflation, components within inflation, industrial growth and credit expansion while unwinding the soft monetary policies.
"This question of exit will be upon us much sooner than most of the country. We have to take a call on supporting the recovery and stemming inflationary pressure," he said. Pointing out that negative WPI inflation is statistical in nature, Subbarao said, "there are inflationary pressure this fiscal...and CPI inflation is in double digit".
Subbarao said he expects WPI inflation at 5.2 per cent plus by the end of the current fiscal.