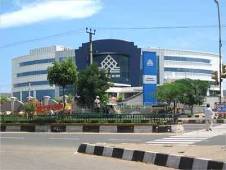 Satyam Computer Services (rebranded as Mahindra Satyam) has recovered 32 clients of Satyam since May. The company has close to 420 clients at present -- down from the approximately 500 clients it had before takeover.
The company's President (West Asia, Europe, India and Asia-Pacific) Atul Kunwar said:
"We have registered 32 new logos, which means new customers since May, in USA, Asia-Pacific (Apac) region and in other geographies. We are looking at strengthening operations in the countries we are currently operating in, including Africa, India, West Asia and the Apac region.
"We are also reworking our strategy in China and Japan. Currently, restatement of accounts is on at the board level."
We have recovered 10-15 of Satyam's largest clients since May this year, he said. "What clients are looking for now is corporate governance and transparency," Kunwar said.
Among other initiatives, Mahindra Satyam has reintroduced the 'variable pay' component in employees' salaries. Variable pay accounts for 10-30 per cent of an employee's salary, depending on hierarchy. The company has 35,000 employees.
Meanwhile, corporate affairs minister Salman Khurshid said today that the ministry is yet to receive a notification from the Andhra Pradesh high court to set up a fast-track court to settle the multi-crore accounting fraud in Satyam Computers.
"The biggest concern right now is auditors, not the firms," he added. The minister said the investigation into the Satyam case had almost been completed by the CBI.
Image: Satyam office