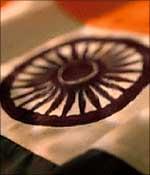 The prime minister's economic panel said on Thursday the government and the RBI will have to slowly withdraw the stimulus packages given during the slowdown once the economy begins to show surer signs of recovery.
"There should, however, not be a premature withdrawal and the RBI has to guard against re-emergence of inflation," Chairman of the Prime Ministers Economic Advisory Council C Rangarajan said on Thursday in his address to a two-day seminar on 'International Financial Crisis and Its Impact on India'.
The former Governor of RBI said India would see 'definite signs of recovery' in the second half of 2009-10. On growth forecast, he said this fiscal will see a rate of 6 and 6.5 per cent, but it will be higher next fiscal.
"Fiscal 2010-11 will see a distinct improvement in growth and economy will grow between 7 and 8 per cent. To go back to 9 per cent growth, we have to wait for the world economy to improve and world trade to pick up," Rangarajan added.
On whether the fiscal stimulus have been helpful to the economy in increasing demand, he said, it would finally depend on whether or not the additional expenditures planned were actually incurred.
"Also, we need to look at the composition of expenditure and effectiveness of expenditures. Digging holes and filling them up is not a right prescription," he observed.
© Copyright 2021 PTI. All rights reserved. Republication or redistribution of PTI content, including by framing or similar means, is expressly prohibited without the prior written consent.