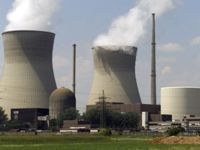 The D-6 fields of Reliance Industries in the Krishna-Godavari Basin have the potential to produce gas that is over four times the estimated peak output of 80 million cubic metres a day (mmscmd).
VK Sibal, director general, directorate-general of hydrocarbons, told Business Standard, "The 50 wells in D-6 were earlier estimated to produce a total of 80 mmscmd gas (at the rate of 1.6 mmscmd per well). However, each well can produce about 6 to 7 mmscmd, so you can estimate the potential.
Sibal said that the government was usually conservative in approving the proven reserves as the exact potential could be ascertained only after actual production starts.
Sibal had said earlier that 18 wells had been drilled in the D-1 and D-3 gas fields in the D-6 block, but only eight had been opened, while testing was going on at two wells.
Reliance Industries has already stepped up gas production from 28 mmscmd in June to about 36-37 mmscmd now. The production will soon reach 42 mmscmd once the supply to the Dabhol power plant is increased in the first week of October, said a company official.
The Karnataka government has recently written to the Centre seeking 40-45 mmscmd of natural gas for industry in the state.
The two gas discoveries (Dhirubhai-1 and -3) and one oil discovery (in Dhirubhai-26) are amongst the 19 discoveries (18 gas and one oil) announced so far by Reliance Industries in its D6 KG basin block off the Andhra coast.
Reliance owns 90 percent in the venture, while Niko Resources of Canada holds the remainder. In the east coast, about six to seven belts are rich in gas and oil. So far, India has drilled about 0.16 wells per 1,000 sq km, which is very less as compared to 50-60 wells per 1,000 km in West Asia.
The demand for oil and gas is rising 30 per cent per annum. "We are importing about 95 to 96 per cent of our demand. The commencement of production by Cairn Energy will cater to 25 per cent of the demand," Sibal later told reporters in Gandhinagar today.
Talking about the ongoing roadshows for bidding of hydrocarbon blocks under the New Exploration Licensing Policy VIII, Sibal said that the response has been very good and on an average about 60 companies participated in the overseas roadshows.
Sibal said he was happy with the decision of auditing gas-field costs by the Comptroller and Auditor General of India.
Asked if the Ambani feud will impact NELP VIII, he said that any corporate feud will have a negative impact anywhere in the world.