The agitating executive pilots of Air India called off their four-day-old strike on Wednesday. The government, on Tuesday, had given an assurance that status quo will prevail on cost cutting measures relating to productivity-linked incentive.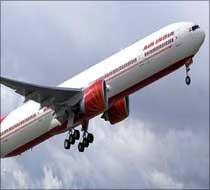 Capt V K Bhalla, representative of the protesting Air India pilots, said they have decided to withdraw the strike following assurances given by Civil Aviation Minister Praful Patel. He also thanked Prime Minister Manmohan Singh for intervening in the matter.
"The strike is being called off in view of the assurances by the civil aviation minister that status quo will continue on issues," he said.
"I apologise to the passengers for the inconvenience caused due to the agitation," Bhalla said.
"I am appealing to all the agitating pilots to resume duty," he added.
Bhalla said they have received a communication from the government in which the pilots have been assured that their grievances would be looked into.
The pilots' agitation had forced the airline to cancel over 240 flights in the last four days.
Bhalla further added that the minister has given assurance that there will be no salary cuts. "The minister represents the government and I have full faith in him and trust him absolutely," he said.
"We will now work in full cooperation with the management and all the pilots will start flying," he said.
On cost cutting issues, Bhalla said "there will be a turnaround policy committee. All these issues will be discussed in that committee".
Patel had, on Tuesday, appealed to the striking pilots to return to work failing which the Air India management was "free to take any action" against them.
Air India's chairman and managing director Arvind Jadhav had said that the PLI and allowance of July have been paid and it will reflect in the account of pilots by October 6 or 7.
The prime minister had also reviewed the situation with civil aviation secretary Madhavan Nambiar and Jadhav.
About 200 Air India pilots had reported "sick" since Saturday in protest against a 50 per cent cut in their productivity-linked incentives and payment of their due flying allowance of three months.
The government had said that the agitation has incurred a loss of over Rs 100 crore (Rs 1 billion).