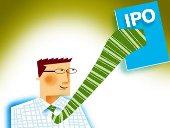 As many as 44 companies, including state-run companies, came out with public offers during the 2009-10 fiscal, when the main indices gave a whopping return of over 80 per cent, and raised funds over Rs 47,800 crore (Rs 478 billion).
According to an analysis, about 44 companies, including the Public Sector Undertakings, raised a whopping Rs 47,867 crore (Rs 478.67 billion) between April 2009 and March 31, 2010, through initial and follow-on public offers.
Apart from some big initial public offers such as that of JSW Energy and Adani Power, the fiscal also saw divestment of the government's stake in NMDC and NTPC through follow-on offers.
During the financial year 2009-10, the Bombay Stock Exchange's benchmark Sensex registered a whopping gain of over 80 per cent, surging from 9,708.50 points as on March 31, 2009.
"In 2009-10, the secondary capital markets have led to the revival of primary markets as well. The public issuance market has seen very robust activity," brokerage house SMC Capitals' Equity head Jagannadham Thunuguntla said.
The Rs 9,967-crore (Rs 99.67 billion) follow-on public offer of state- run iron ore mining giant NMDC was the biggest public offer of the fiscal, followed by NTPC (Rs 8,478 crore or Rs 84.78 billion), NHPC (Rs 6,038 crore or Rs 60.38 billion) and JSW Energy (Rs 3,818 crore or Rs 38.18 billion).
With the stock market re-emerging as the preferred place for fund raising, about 28 companies came out with IPOs during April 2009-Jan 2010 raising a total of Rs 23,731.88 crore (Rs 237.31 billion), almost 10 times higher than Rs 2,058.51 crore (Rs 20.58 billion) mobilised by 20 companies during the same period in 2008-09.
According to marketmen, in the coming fiscal too, the market will see a large number of public offers as the Centre has set a target of raising Rs 40,000 crore (Rs 400 billion) through divestment during FY'11.
Besides, a number of companies have already approached the capital market regulator Securities and Exchange Board of India to get approval for entering the market.
"Even the pipeline is looking strong. However, whether this pipeline materialises or not, depends largely upon how much the secondary markets would be able to sustain going forward," Thunuguntla added.
Some big public offers expected in the current financial year include, Oil India Ltd (Rs 2,777 crore or Rs 27.77 billion), Adani Power (Rs 3,016 crore or Rs 30.16 billion), Rural Electrification Corporation (Rs 3,530 crore or Rs 35.3 billion) and DB Realty (Rs 1,500 crore or Rs 15 billion).
© Copyright 2021 PTI. All rights reserved. Republication or redistribution of PTI content, including by framing or similar means, is expressly prohibited without the prior written consent.