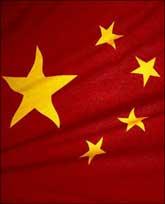 A group of influential Senators has asked the US Treasury Secretary Timothy Geithner to list China as a currency manipulator in his April 15 bi-annual exchange rate report to the Congress.
"Given the severity and widespread use of currency manipulation, we are troubled that no economy has met Treasury's standards necessary to be considered a currency manipulator since 1994," the Senators wrote in a letter to Geithner.
The letter has been signed by Senators Robert Casey, Debbie Stabenow, Carl Levin, Russ Feingold, Olympia Snowe and Susan Collins.
"We encourage you to follow the commitment, to act aggressively to address currency manipulation, specifically in relation to China," the Senators wrote.
"When we consider the substantial adverse impact on American jobs attributable to currency manipulation, the US government should revisit our approach to dealing with the issue of currency manipulation," they said.
Currency manipulation is one of the schemes which China has used to give their exports an unfair advantage. A recent report by the Economic Policy Institute found that an increasing trade deficit to China, a decrease in US export capacity to China and mounting foreign debt have caused $2.4 million jobs to be lost or displaced.
"Please use the bi-annual report to unambiguously declare these actions for what they are unfair competitive advantage utilised by nations to harm the American economy. We must use the tools we have to create an economic atmosphere where our manufacturers can compete and create jobs to grow the US economy," Senators said.
Further, two Senators have sought an investigation into trade and tariff barriers of the Chinese agriculture market.
"China is already the fourth largest market for the US agricultural products, but there is a room for substantial growth if we can reduce trade barriers to our exports. The US is a top exporter of wheat and beef, but we face unjustified restrictions in the Chinese market," said Max Baucus, chairman of the Senate Finance Committee.
Baucus and Senator Chuck Grassley, ranking member of the committee, on Thursday wrote a letter to Shara L Aranoff, chairman of the US International Trade Commission, requesting a study of the market for agricultural products in China, including the effects of tariff and non-tariff barriers on US agricultural exports.