Credit cards are a common mode of payment today. Amongst its many advantages, most credit cards offer card owners an opportunity to earn while they spend through reward programmes.
 These earnings are through reward points. Since reward points are offered by credit card companies to persuade card owners to use credit cards for most payments, the number of reward points increase proportionate to the amount you spend using their credit cards.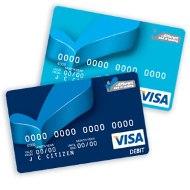 The rewards also vary based on the type of card you hold. For example, HSBC's Classic cardholders earn 1 reward point against purchases worth Rs 250. The Gold cardholders fetch 1 reward point for a purchase of Rs 100.
 HSBC Platinum cardholders get 2 reward points for spending Rs 150 on their card while their Premier cardholders earn 2 reward points for spending of Rs 100. So, it is a good idea to consider reward points while choosing the type of credit card.
As a customer, you must be aware of the type of reward programmes offered by your credit card company and the programme that will earn you highest number of rewards.  Here are a few programmes that companies offer:
• Cash back rewards
• Frequent flyer rewards
• Frequent shopper rewards
• Rewards against mobile phone usage
• Fuel point rewards
Your choice of the best credit card reward programme for you will largely depend on your lifestyle or areas where you spend most. So if you are into sales and marketing and travel a lot by air, then the frequent flyer reward programme is good for you.
On the other hand if you travel mostly by road, then a reward programme based on fuel usage would by ideal for you. If your mobile phone usage is high, you can get a reward programme that offers points for payment of mobile bills. For example, Vodafone Citibank Credit Card reward points can be redeemed for free talk time.
It is easy to earn cash back rewards since these are not based on where you spend your money. So, if you do not spend large amounts on a particular area it is advisable to choose a card or a reward programme that offers cash back. If your credit card offers cash back against any money spent, then use your credit card even for routine expenses like utility bills, fees etc.
Most reward points can be redeemed either for cash or gifts like jewellery, kitchen appliances, electronics etc. You should know the gift articles you are eligible for based on the number of points you have earned. That way you can choose the option that is beneficial. 
Frequent flyer rewards are generally based on miles traveled. For example, HSBC Premier cardholders get 1 reward point against 1.5 miles on Jet Airways and 1 reward point for 2 miles on Kingfisher airlines. Therefore, if both airlines offer convenient flights, it would be better to choose an airline where you get more points for the same journey! Of course, use your credit card for making airline ticket purchases.
Rewards come with a cost - credit card companies may charge annual fees for participating in a reward programme. It is important that you consider these fees to check whether the reward points you are likely to earn will more than compensate for these annual fees.
It is important that you read and understand the reward offers completely. Say Gupta had earned 10,000 reward points on his credit card. When he went to redeem these points he was in for a surprise - his reward points had expired in the previous month.  Since he had failed to read the fine print, Gupta lost out on this opportunity.
Always remember that the reward points are incidental benefits. Only spend money that you would have spent even if there were no rewards offered.