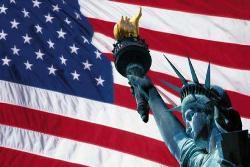 More CEOs in the US are hopeful of increasing their hiring in the next six months with visible improvement in economic scenario prompting expectation of rise in sales and capital expenditure during the period, a survey says.
According to Business Roundtable's first quarter 2010 Economic Outlook Survey, CEOs of leading US firms anticipate increase in capital expenditure, sales and employment in the next six months.
The CEOs' employment outlook, in particular, has risen over the past year, with 29 per cent respondents expecting to increase their hiring in the next six months.
About 50 per cent CEOs surveyed stated that there would be no change in their employment plans, while relatively lower 21 per cent companies may cut jobs.
"As the economy recovers and demand returns, we are seeing across-the-board increases in sales, resulting in increased capital expenditures, less job reduction and some employment stabilisation," Ivan G Seidenberg, chairman of Business Roundtable said.
"This survey shows each category of economic measurement moving in the right direction," Seidenberg, who is also the chairman of Verizon Communications, added. The CEO Economic Outlook Survey, conducted quarterly since the fourth quarter of 2002, provides an economic outlook of member CEOs of Business Roundtable.
It is an association of chief executive officers of leading corporations with $6 trillion in annual revenues and over 12 million employees.
Further, the survey index expanded to 88.9 in the first quarter of 2010, up from 71.5 in the fourth quarter of 2009, and 44.9 in the third quarter.
The index is a composite diffusion index that combines member CEO projections for sales, capital spending and employment in the six months ahead.
An index reading of 50 or lower is consistent with overall economic contraction and a reading of 50 or higher is consistent with expansion.