The euro zone nations have agreed on a Euro30-billion rescue package for their heavily-indebted partner Greece.
The finance ministers of the 16 European Union nations, who have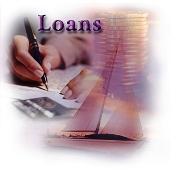 euro as their common currency, finalised the details of their bail out plan for Greece at a conference, chairman of the euro group and Luxembourg Prime Minister Jean-Claude Junker said in Brussels on Sunday.
The euro group finance ministers are putting into operation a decision by their heads of state and government on March 25 to rescue Greece from bankruptcy as a 'last resort' by providing bilateral credits on market conditions and funds from the International Monetary fund if it can no longer get credits from the capital markets.
"There was no decision to activate the mechanism to support Greece, but now we are ready to put it into operation," Junker told reporters.
The announcement by euro zone nations comes amid mounting concern in the financial markets about the cash strapped Greek government's ability to service its staggering debts of more than Euro400 billion.
Last week, the financial markets became jittery over speculations that Greece might default on its debt servicing obligations.
Junker said the euro zone nations will provide Greece in the first year 30 billion euros if it asks, supplemented by credits from the IMF.
Greece will have to pay an interest rate of around five per cent for bilateral credits compared to 7.5 per cent interest it has been paying for credits from the capital markets.
The financial assistance programme is envisaged for a period of three-years.
So far, Greece has not asked for the EU support.
The Greek government is hoping that the euro group's pledges of financial support would make it easier for it to get credits from the capital markets and at a more favourable rate than at present.
The Greek government has been arguing that 7.5 percentage points interests it has to pay for its credits from the capital markets, which is 4.4 percentage points more than Germany pays for its credits, have wiped out the achievements of the countrys tough austerity measures.
Greek Prime Minister George Papandreou welcomed the decision of the euro group and said it showed that 'nobody could play with our common currency.'
Head of the IMF Dominique Strauss-Kahn hailed the decision as 'an important step' which would help stabilise the common European currency.
© Copyright 2021 PTI. All rights reserved. Republication or redistribution of PTI content, including by framing or similar means, is expressly prohibited without the prior written consent.