China on Monday denied reports of reaching an agreement with the United States over Washington's demand to let its currency Yuan appreciate.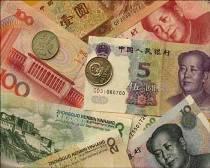 According to some media reports here Chinese Vice- Commerce Minister Zhong Shan said on Sunday that China and the US have reached an initial agreement, under which China would stick to a stable foreign economic and trade policy and maintain a relatively stable foreign exchange rate.
"The ministry has never made such comments on the Yuan exchange rate on any occasion," deputy press officer with the Chinese commerce ministry, Chen Rongkai was quoted as saying the state-run newspaper Global Times on Monday.
The Minister's remarks were apparently aimed at "comforting" Chinese exporters attending the 107th Chinese Export and Import fair in Guangzhou and to encourage them to take up large scale orders without the fear of Yuan appreciation.
The issue of Yuan appreciation has become a bone of contention between Beijing and Washington in the recent months. It figured prominently in the talks between Chinese President Hu Jintao and US President Barack Obama when they met on the sidelines of last week's Nuclear Security Summit in Washington during which Hu reportedly asserted that China would let Yuan appreciate but over a period of time and at a pace determined by China.
The US mounted pressure on China in the recent months to let an "undervalued" Yuan to appreciate against dollar alleging that the controls gave an unfair advantage to Chinese exports. China on the contrary argued that profits over its export margins which are already thin would drastically get affected if Yuan get appreciated. But Beijing appears to be relenting under consorted pressure mounted by US legislatures and the government. At the moment Yuan trades at the rate of around 6.80 against dollar and speculation is that the government may slowly let it appreciate a little more in the coming weeks.
© Copyright 2020 PTI. All rights reserved. Republication or redistribution of PTI content, including by framing or similar means, is expressly prohibited without the prior written consent.