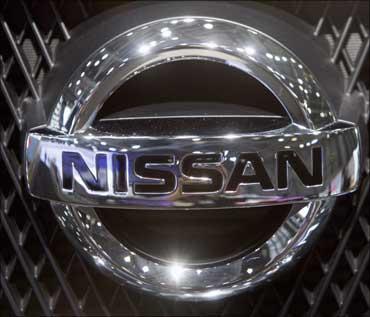 Japanese auto major Nissan Motor Co plans to launch a $3,000 car (about Rs 134,000) in 2012 in India to challenge Tata Nano, the world's cheapest passenger car.
In an interview with a newspaper in Japan, Gilles Normand, Nissan's corporate vice president in charge of Africa, the Middle East and India, said that the car major plans to take advantage of Indian expertise in low-cost production.
Nissan has entered into a joint venture with Bajaj Auto and Renault to make small cars in India. Giles said in the interview that in their talks with Bajaj Auto Ltd they found that Bajaj's margin on three-wheelers was more than Nissan's current margin on four-wheeler activities. While Nissan operating margin is at 4%, Bajaj Auto's margin was at 10.5% in 2009.
The planned low-cost car will help Nissan increase its profitability as it takes advantage of Baja's expertise in low-cost production techniques.
Nissan's Giles also said that a large number of cars sold in the Indian market are priced below $8,000 (Rs 360,000) making the nation the prime destination for small cars.
Image: The Nissan logo. Photograph: Reuters