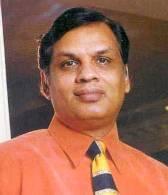 Diversified group Videocon Industries on Wednesday said it may sell up to 26 per cent stake in its telecom venture to foreign players. "Many foreign companies are eyeing a stake in us (the telecom venture).... We may dilute a stake of up to 26 per cent," Videocon Industries Chief Venugopal Dhoot told reporters here.
When asked if a stake dilution can take place, he said, "As soon as we get a good valuation we will do that." He said the company's valuation, which is currently at Rs 120 billon (Rs 12,000 crore), may go up further considering the rapid expansion it has undertaken.
The Videocon group company, which offers GSM-based mobile services, has recently started its operations in Tamil Nadu, Gujarat and Mumbai circles. The telecom arm had also set a mammoth target of achieving 10 crore customers in three years and would invest Rs 150 billion (Rs 15,000 crore) in the sector.
Besides expanding its services, Videocon has also applied for 3G spectrum and has aggressive plans for the same.
Videocon, which got licence in 2008 to offer telecom service, is not the first telco to scout for a foreign partner.
Earlier, also new entrants like Swan, now known as Etisalat DB, and Uninor, the telecom venture of Unitech had sold stake to foreign players to fund their expansion.