Goldman Sachs' director Rajat Gupta tipped off Raj Rajaratnam, an accused in insider trading scam, about a deal between Buffett-led Berkshire Hathaway and the Wall Street giant, before the public announcement.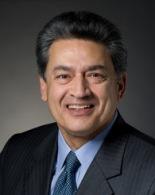 said in a report citing people close to the situation, that at the height of 2008 financial crisis, Gupta told Rajaratnam, the founder of hedge fund Galleon, about a $5 billion investment in Goldman Sachs by Berkshire Hathaway, before a public announcement of the deal.
"The revelation marks a significant turn in government's case against Raj Rajaratnam, the hedge-fund titan at the center of the largest insider-trading case in a generation," the report stated.
The new disclosure stems from a government examination into whether the Goldman director, Rajat Gupta, gave inside information to Rajaratnam.
In a court filing on March 22, the government alleged that Rajaratnam or 'co-conspirators' traded on non-public information about Goldman Sachs.
In a filing last week, the government had provided more details about the information it alleged Rajaratnam received, including advance notice about the Buffett transaction with Goldman Sachs, the WSJ said.
Attributing to a person familiar with the matter, the daily stated," the information came from Gupta." However, Gupta has not been charged in the case and denies any wrongdoing in the matter.
Gupta would remain on as a director until next month, when his term ends, the report said. The investment, preferred shares in Goldman Sachs paying a 10 per cent dividend, has been lucrative for Warren Buffett with Berkshire Hathaway reaping profits totaling $750 million.