First, there was outrage. Then, there were outflows. A year after the Securities and Exchange Board of India decided to ban entry load, the mutual fund industry's equity assets are down by Rs 8,000 crore or Rs 80 billion (net outflows), according to data from the Association of Mutual Funds in India.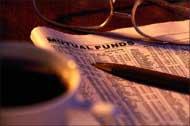 This, despite the equity diversified funds outperforming the indices significantly. The annualised returns from the Bombay Stock Exchange's benchmark equity index, the Sensex, have been 16.12 per cent. The equity diversified category returned 27.9 per cent.
The ban on entry load, according to the regulator, was a necessity to curtail rampant mis-selling. There are cases where distributors sold the same investor new fund offers every three months, thereby pocketing a tidy sum.
"Apart from distributors who made super-normal profits, neither the industry nor the investor gained much," said K N Vaidyanathan, executive director, Sebi.
The number of distributors is also down. Industry sources said that in Delhi, the number of active distributors has fallen to 200-300 from 1,700-1,800. In Chennai, there are only 200-250 distributors now, down from 1,300-1,400. "I expect that within two years, there could be only 1,500 distributors in the industry, doing business of over Rs 50 crore (Rs 500 million) annually," said an industry source.
Fund houses are now focusing more on cheaper products. The number of NFOs in the costlier equity diversified segment is down by half - from 34 to 17 (between July 31, 2008-09 and July 31-July 31, 2009-10). In the same period in 2007-08, 59 equity funds were launched.
Schemes, based on quant models or exchange-traded, are rising as a proportion. In the last two years under consideration, seven schemes in this segment were launched. Experts said it is primarily because the costing of such schemes is much less.
Down hill
Net outflows down despite equity diversified funds outperforming the indices
New fund offers down to 17 from 34
Steep fall in distributors
Fund houses focusing on cheaper products
Sebi, on its part, was quick to introduce other options. Mutual fund trading is now possible on both the Bombay Stock Exchange and the National Stock Exchange.
Though it's yet to rake in large volumes, Vaidyanathan said he believed that its wide reach will provide investors with an important option. The regulator is also working on other measures to make transactions smoother.
Some fund houses have also started actively participating in market-making. They are investing in training independent financial advisors. Others are using advertisements to promote products.
Many players, though, are stuck. They have seen little activity in the past year, in terms of rise in assets or investors. Selling out is an option. But even buyers are few. Gone are the days of 6-8 per cent valuations.