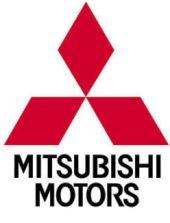 Mitsubishi Motors Corporation, Japan's fourth-largest car maker, has finalised plans to bring the new compact car it is building in Thailand to Indian shores in the next three years.

The company is looking to exploit the upper B+ segment, which has seen high demand growth since the launch of Maruti's Swift, followed by several models like the Hyundai i20, Fiat Grande Punto, Maruti Ritz, Volkswagen Polo and Nissan Micra.

According to a company source, the senior management at its headquarters in Japan are very keen on expanding operations in India. So, they have pushed for a compact premium hatchback here.

"We can no longer afford to ignore the Indian market. We cannot have a foot-hold in India if we do not have a presence in the small car segment. So, this is not just going to be a logical extension for us but a very crucial one, too. We are exploring ways to tune the 'eco car' we are building in Thailand for India," said the source.

Mitsubishi is building a new car from scratch, which would see mass production to the tune of 200,000 units per year from 2012. About 70 per cent of the plant's output will be for markets outside Thailand.

The company plans to expand the India plant capacity to 100,000 units per annum from 12,000 units presently. It initially had plans to have a 'world car' from India, serving other emerging markets worldwide.

Mitsubishi, one of the several international automotive companies to be adversely impacted by the global downturn, is not so keen to enter the high volume, small car segment (Rs 280,000-390,000), dominated by Maruti Suzuki and Hyundai Motors.

The company enjoys a premium positioning in the country with models such at the Pajero and Lancer. It, therefore, may position the compact car on similar lines.
Also, Mitsubishi's rich history in motor sports especially in rally races, will funnel down to the small car, said another source.

Mitsubishi has the option of importing completely knocked down kits of the compact car from the mega facility it is building in Thailand or manufacture the car entirely at its Chennai plant, which will entail multi-crore investments.

A CKD operation will be simple.
However, it would not be as cost-effective as a manufacturing operation, due to import duties imposed by the central government. A CKD will also mean limited usage of local parts.

Issues with HM
Senior executives at Mitsubishi are keen on resolving issues related to the Chennai Car Plant, which belongs to both the C K Birla Group-promoted Hindustan Motors and Mitsubishi Motors.
Both have been discreet about ownership of the plant. Mitsubishi is keen to take it under its fold before any expansion steps.

"The attitude (of Mitsubishi) towards India has changed ever since the financial recovery began last year. We do not wish to waste any more time.
There were several issues which were unattended due to lack of participation from HM," said a senior executive from Mitsubishi Motors.

Mitsubishi shares a technical tie-up with HM, a Kolkata-based and loss-making company, for the Chennai plant, where it makes the Lancer, Cedia, Pajero and Outlander models.
The Japanese company has also shown interest in having equity participation in HM, which makes the once-iconic  Ambassador.
HM recently reported a 50 per cent erosion in net worth, following which the matter was reported to the Board for Industrial and Financial Reconstruction.