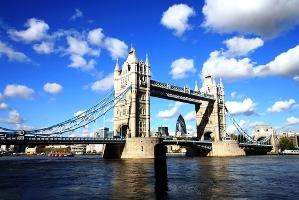 Fresh from his visit to India in the last week of July, Britain's Business Secretary (minister) said he was hopeful a buyer would be found for Tata Steel-owned Corus' Teesside Cast Products plant in the northeast of this country.

On his first visit to the region since being elected to power, Vince Cable said the company's talks with Thai company SSI could bear fruit and steelmaking at the site (Redcar) could return to its original scale.

Since TCP was partially mothballed since February, about 1,700 jobs are at risk of being lost, a severe blow to the local economy.

Talking to BBC, he said, "I think potentially there is good news with the acquisition that is proceeding which will potentially re-open the blast furnace."

He also welcomed an announcement by Corus that the scheme to help workers facing job loss at TCP had been extended for a further three months, until the end of November.

Cable's visit to TCP, however, did not help in assuaging the local union members, who termed his visit a 'mystery tour' and said there was little information about the visit before it went ahead.

Community (union) general secretary Michael Leahy said, "We are extremely disappointed that Vince Cable has not addressed the biggest issue for Teesside -- namely, how to restart steelmaking.
"Despite promising to engage with the workforce during the election campaign, his first visit to Teesside in the three months since the election was unpublicised, to allow the minister to avoid meeting those whose jobs are most at threat."

"Corus and the government appear to continue to drag their feet, while making little progress towards resuming steel production, which would give the biggest boost to the Teesside economy," he added.
The government must do all it can to ensure that TCP has a future. We believe the best chance of a future for Teesside steelmaking is for Corus to sell to somebody, such as SSI, that wants to make steel."

In the last week of June, Tata Steel vice chairman B Muthuraman, on the sidelines of a CII-LSE conference in London, said the proposal for sale of TCP was under consideration by SSI and Tata Steel was awaiting a response.

According to its latest financial statements announced in May, Tata Steel Europe, reported positive Ebitda (earnings before interest, taxes, depreciation and amortisation) of $513 million (Rs 2,303 crore) in the second half of 2009-10, compared to an Ebitda loss in of $813 million (Rs 3,655 crore) in the first half of the same financial year.
The company said turnaround had been achieved "primarily on account of a stronger order book, leading to higher capacity utilisation and lower costs in the second half of 2009-10".

Earlier, Corus also said its managing director and chief executive officer, Kirby Adams, would be stepping down in October, handing over the reins to its current chief operating officer, Karl-Ulrich Köhler.