Indian apparel exporters, still reeling under the impact of the global economic downturn, are in for fresh trouble as the United States government has put India among a list of countries that use child labour.
Such an inclusion is not only going to tarnish the image of Indian apparel exporters but can also harm the flow of orders from the US.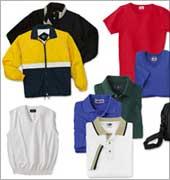 India's current stand that there is no incidence of forced child labour in its garment manufacturing industry is not acceptable to the US government, which has included India along with 28 other countries in the Executive Order 13126 list (EOL) and Trafficking Victims Protection Reauthorisation issued by the US Department of Labor last September. The list includes names of other competing exporting countries like Bangladesh and Pakistan.
The US is the largest importer of apparel from India, and accounts for nearly 75 per cent of the overall apparel exports from the country. Given the sovereign debt crisis in Europe, exporters have been banking on US orders to compensate the EU shortfall.
Though industry insiders are of the view that as of now there will be no major impact, initial estimates suggest there can be 15-20 per cent shortfall in US orders in the medium term.
According to sources in the industry, the inclusion in the lists are an "unsettling stigma" for responsible manufacturers as they are industry-wide and not company-specific allegations.
The Apparel Export Promotion Council (AEPC) had taken a delegation, including ministry officials, to the US in June and had appointed US-based law firm, Sidley Austin LLP (SAL), to lobby for Indian apparel exporters.
"This means the reputation of Indian industries is at risk because no socially responsible US buyer wants to be affiliated with child labour or forced labour of any kind. US manufacturers may now ask their Indian suppliers to provide them with further assurances and might go for third-party inspections," said an official at SAL.
Though AEPC has tried to prevent India's inclusion in the list, some industry observers say the body was slow in taking action, as the Carpet Export Promotion Council has been successful in getting itself off the list through timely action, by providing detailed information of inspection and monitoring systems in place.
"Well, I don't know what will be the impact of the move but it does not bode well and of course we are concerned. The US is a big market for us and small and medium exporters rely primarily on US orders… Indian manufacturers do use child labour in many instances and AEPC should play a greater role in vigilance and monitoring activities," said a Delhi-based medium-sized garment exporter, on condition of anonymity.
The US Department of Labor has stated that its decision to remove carpets in the final list was based on the "detailed and analytical information" provided by the CEPC. AEPC expects to emulate CEPC's example and work towards removing apparel exports from the EOL list when it is revised next month.
AEPC chairman Premal Udani has said they are working on the issue, and added the measure would only impact those Indian companies working for US government supplies.