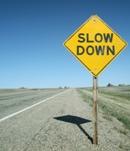 China's exports rose by 38.1 per cent to $145.52 billion in July on year on year basis, but the growth rate was lower than 43.9 per cent surge in June, apparently due to sluggish US and the European Union economies.
According to the data released by General Administration of Customs on Tuesday, imports too, increased by 22.7 per cent from a year earlier to $116.79 billion but the pace of growth on month-on-month basis was less than 34.1 per cent in June.
The decrease in growth rate of imports is considered as an indication of a slow down in China's rapid economic expansion, which some economists fear could hinder global economic growth.
"China's exports growth would continue to slow in line with an expected slowdown in economic growth in the United States and European Union from the third quarter", said Wang Tao, economist with the UBS Securities.
Wang said growth in exports would continue to outpace that of imports for the rest of the year and she expected the annual trade surplus to hit $185 billion this year.
On a monthly basis, exports in July were up 5.9 per cent from June, but July's imports edged down 0.4 percent from the previous month.
The country's foreign trade totalled $262.31 billion last month, up by 30.8 percent from a year earlier.
The trade surplus for the first seven months totalled to $83.93 billion down 21.2 per cent over the same period last year, which once again could bring pressure on China to revalue its currency Yuan, at present, trading around 6.76 against the dollar.