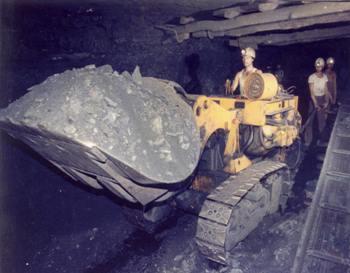 State-owned Coal India Ltd, country's largest mining company, today filed draft papers for a proposed Rs 13,000-crore (Rs 130-billion) initial public offer with the Securities and Exchange Board of India.
"The Draft Red Herring Prospectus has been filed," confirmed a senior official. The company's board had approved the DRHP last week, for the largest IPO in the Indian capital market after Reliance Power's offer in January 2008 through which the company had raised Rs 11,500 crore (Rs 115 billion).
The Union cabinet had approved Coal India's IPO last month, to divest 10 per cent of the government's stake in the Navratna PSU.
The Centre currently holds all the equity in the company.
The company will offload around 630 million shares through a book building process. The issue is likely to be launched on October 18 and to close on October 21.

CIL had become compliant with Sebi's listing norms last week, after appointing two additional independent directors on its board.
The norms say the number of independent directors should be equal to the combined strength of full-time directors and government nominees. CIL alone accounts for over 80 per cent of the country's coal output.
It had produced 431 million tonnes in 2009-10.
The Union government has set a target of raising around Rs 40,000 crore (Rs 400 billion) by selling stakes in state-owned companies by the end of the current financial year to fund social welfare and infrastructure projects.