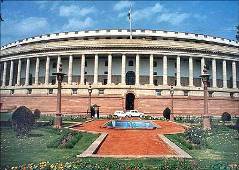 A day after the Supreme Court suggested that SFIO could help banks in recovering bad loans, the government said on Thursday it would look into the possibility of engaging the corporate fraud probing body to deal with the menace of non-performing assets.
"There is no problem. If Supreme Court gives a specific instruction, then SFIO can do it. . . Let's see how things go," Corporate Affairs Secretary R Bandyopadhyay said.
He was responding to a query whether the Ministry would study the SC suggestion of roping in the SFIO for recovering bad loans from companies.
The Serious Fraud Investigation Office is under the administrative control of the Corporate Affairs Ministry, and is being readied to become an investigation body at par with the Central Bureau of Investigation and the Enforcement Directorate.
SFIO has the mandate of taking up investigations that relate to company law violations. Yesterday, a bench comprising Justice J M Panchal and Justice A K Patnaik suggested involving SFIO for NPA recovery while disposing of a 12-year-old PIL filed by city-based NGO Common Cause.
The PIL wanted the apex Court to direct the government to take stern action to recover bad loans from private sector companies and take steps to prevent the piling up of NPAs.
The present laws were sufficiently stringent to deal with the issue of rising NPAs, the Supreme Court said, adding that their effective implementation is the government's area and the court would not interfere with it.
"Whether such laws are implemented efficiently and effectively is for the legislature and the Centre to decide and courts cannot interfere with it," the bench said.
It also observed that a committee, headed by a Deputy Governor of the Reserve Bank of India, was already looking into the issue and it will lay out certain plans.
According to the government, gross NPAs of the commercial banks amounted to Rs 81,813 crore (Rs 818.13 billion) as on March 31, 2010.
© Copyright 2023 PTI. All rights reserved. Republication or redistribution of PTI content, including by framing or similar means, is expressly prohibited without the prior written consent.