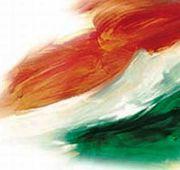 The government on Monday extended sops worth Rs 1,052 crore (Rs 10.52 billion) to exporters, particularly for the labour-intensive textile, handicrafts and leather sectors, to help them see through the fragile economic recovery globally.
"We are not yet out of the woods," Commerce and Industry Minister Anand Sharma said while extending the schemes like DEPB, under which taxes are reimbursed to exporters, subsidised interest and sops for import of capital goods.
Releasing the annual supplement to the Foreign Trade Policy 2009-14, he said the revenue implication of these measures would be Rs 1,052 crore (Rs 10.52 billion).
The government made it clear that the popular Duty Entitlement Pass Book scheme, which has been in vogue for over a decade, is being extended for the last time.
"Recognising the fragile recovery and the prevailing uncertainties (in the global markets), I have been able to obtain extension of DEPB one last time for a further period of six months till June 30, 2011", Sharma said.
Experts said drawing the curtains on the DEPB scheme was inevitable as it was considered incompatible with the global trade rules under World Trade Organization.
However, Commerce Secretary Rahul Khullar indicated to reporters that the Ministry might formulate an alternative scheme.
A number of additional products from sectors like engineering, leather, textiles and jute have also been added to the existing two per cent interest subvention scheme.
Handloom, handicrafts, carpet and the SMEs have been getting this facility, which will now be available till March 31, 2011.
As regards the prospect of the current fiscal, the minister said: "We are on course to achieving export target ($200 billion) for 2010-11".
Exports in the previous fiscal totalled $178.6 billion in the midst of the global economic crisis, which affected demand in the developed world.
The government also extended the zero-duty Export Promotion Capital Goods scheme by one year to March 31, 2012.
The scheme, which was announced in August last year, was to expire on March 31, 2011. Steps to reduce transaction cost of exports too were announced in the policy. At present, transaction costs are estimated at 7-8 per cent of the exports value.
India Inc and exporters body on Monday expressed satisfaction over the steps taken by the government in wake of the global demand slowdown and domestic resource constraints.
"It is a forward looking policy," Federation of Indian Export Organisations President A Sakthivel said.
Most chambers, including Federation of Indian Chambers of Industry and Confederation of Indian Industry, welcomed the policy supplement, amid promises that the transaction cost for exporters would be brought down by 40 per cent.
Sharma said the government was maintaining a close watch on the performance of the exim policy and the ministry has been holding discussions with industry and exporting community.
"We can now look back with a sense of satisfaction and now claim with humility that the immediate objectives of the policy were realised," he said, adding the decline in exports have been arrested.
After declining for 13 months in a row since October 2008, India's exports have shown positive growth from November 2009.
The shipments rose by over 32 per during April-June this fiscal year-on-year but are still below the pre-crisis levels.
"We must, however, take note that the (global) recovery so far has been fragile and the economies around the world are still emerging out of the shadows of a grim recessionary period," Sharma said.
As per the IMF projection, the world economy is recovering at a varying speeds.
There has been marginal improvement in some of the developed economies like US, UK, Germany and France.
However, there is still nervousness in the markets about the fiscal situation and sovereign indebtedness in several high-income countries of Europe.
In this setting, it is expected that the developed countries would aim at economic recovery through consolidation of and export led growth, the minister said.
In order to give immediate relief, the annual policy review provided a two per cent bonus incentive under Focus Product Scheme to 135 items from sectors that are not still doing well.
This would benefit labour intensive sectors such as handicrafts, handlooms, silk, carpets, leather, sports, toys and bicycles.
To compensate for infrastructural bottlenecks, 256 more products from sectors like rubber and oil meals have been added under FPS.
Besides, instant tea and CSNL cardinol would now also get the five per cent duty benefit under the Vishesh Krishi and Gram Udyog Yojna.
The two per cent duty benefit to garment exporters under the Market Linked Focused Product Scheme for shipments to the 27-nation bloc European Union has been extended from October 2010 to March 2011.
The policy also provided special flexibility for transferability of duty credit credit scrips issued to Status Holders (recognised exporters). Barmer (handicrafts), Bhiwandi (textiles) and Agra (leather goods) would now be 'Towns of Export Excellence'.
The annual policy review was part of the Foreign Trade Policy announced in August 2009.
Export ban on wheat, rice to stay: According to another report, the ban on wheat and non-basmati rice will stay for now, commerce and industry minister said on Monday.
"As of now there is no proposal to roll back (export) restrictions on products, which include non-basmati rice and wheat," he said after releasing the annual review of the Foreign Trade Policy.
The government had banned exports of non-basmati rice in April 2008 in the wake of high inflation.
The wheat export is under ban since early 2007.
Though the country has built sufficient buffer stocks for wheat and rice, the government apparently does not want to take any chance with the food inflation, which is hovering at 11.40 per cent for July ended 31.
"We must be alive to our domestic situation i.e inflationary pressure and unemployment. Food inflation implies that we need to pay close attention to domestic availability," he said.
As on June 30 this year, government agencies had 163.93 lakh (1.63 billion) tonnes of rice stock and 112.87 lakh (1.12 billion) tonnes of wheat stock.
In the same period last year, the rice stocks were at 138.46 lakh (1.38 billion) tonnes and wheat stocks were at 101.37 lakh (1.01 billion) tonnes.
Apart from wheat and non-basmati rice, exports of pulses and oilseeds are also not permitted.