The US Eximbank is believed to have sanctioned $910 million in loan guarantee towards equipment to be supplied to Anil Ambani Group's Rs 20,000 crore (Rs 200 billion) power project in Madhya Pradesh, India.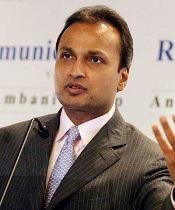 The sanction came through at a meeting on Wednesday of the Board of the Eximbank, which at one point had reservations about the loan over environmental considerations.
No comments could be obtained from the Anil Ambani Group spokesperson. The US Eximbank had on June 24 held back approval to the guarantees over concerns of green activists about carbon- dioxide emissions from the 4,000 MW coal-fired Ultra Mega Power Project in Sasan in Madhya Pradesh.
However, it reversed the decision after assurances from the Anil Ambani group of developing green energy projects near the site of the coal-fired plant. Besides, the deal to source equipment for the project from the US was touted to save 1,000 jobs across 13 states in that country.
Reliance Power had sought the loan guarantee from US Exim Bank to support the sale and export by Wisconsin-based Bucyrus International of mining equipment. The sanction for the project, whose financial closure is already over, will now go to the US Congress for approval.
Green groups had objected to the power plant in Sasan on the ground that it would emit too much carbon dioxide, harming the environment.
The Sasan project is one of India's UMPP designed to help the country to reach specific energy capacity goals by 2017.
"We are pleased that Reliance is making this commitment to renewable energy, which allows us to sustain US jobs and promote both conventional and renewable energy exports," Exim Bank President Fred Hochberg had said in a statement earlier.