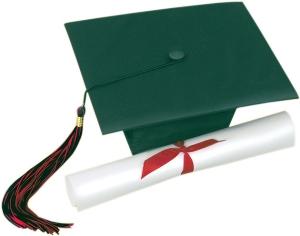 Three Indians have been named in MIT's prestigious annual Technology Review list of top young innovators under the age of 35 'who exemplify the spirit of innovation in business and technology.'
Rikin Gandhi, 29, Ranveer Chandra, 34 and Indrani Medhi, 32 are in the '2010 TR35' - list of 35 'outstanding men and women' compiled by Technology Review, an independent media company owned by MIT, that focuses on identifying emerging technologies and analysing their impact for leaders.
"This year's winners have created innovations over a wide variety of fields, including energy, biomedicine, communications, IT, transportation and web.
"Their groundbreaking work is liberating patients from sleep clinics, shaping the rules for social networks and helping populations cope with crisis.
"The 2010 TR35 are transforming technology and tackling problems in a way that is likely to benefit society and business," editor in chief and publisher of Technology Review Jason Pontin said.
Since 1999, the editors of Technology Review have honoured young innovators whose inventions and research they find most exciting.
The TR35 is a list of technologists and scientists, all under the age of 35.
"Their work--spanning medicine, computing, communications, electronics, nanotechnology, and more --- is changing our world," Pontin added.
Gandhi is the founder of the nonprofit 'Digital Green' that focuses on educating farmers about farming techniques through locally produced videos, in which local farmers are featured.
"Gandhi demonstrated that for every dollar spent, the system persuaded seven times as many farmers to adopt new ideas as an existing programme of training and visits," the Technology Review said.
He helped launch the programme as a 2006 project at Microsoft Research, India and spent six months testing various video schemes in villages in Karnataka before concluding that featuring local farmers was the key.
Villagers produce the videos using handheld camcorders; workers from partner non-governmental organisations then check the quality of the videos and the accuracy of the advice before screening them in the villages with handheld projectors.
So far, 500 videos have been made, but three times that number -- which should reach four times as many villages--are currently planned.
The Best Business Specials