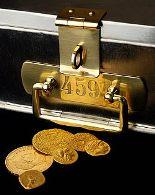 Under pressure from India and other countries for sharing account details of suspected tax offenders, Swiss banks have said any information exchange would be according to the conditions set out by the Organisation for Economic Cooperation and Development (OECD), the grouping of mostly developed nations.
These conditions have been laid out by the OECD in its Model Tax Convention that governs the tax information exchange agreements between the signatory countries, a senior official at Switzerland-based banks' apex body Swiss Banker's Association said.
Switzerland is signing revised tax treaties with a host of other countries as per OECD's Model Tax Convention to facilitate bilateral exchange of information related to bank account details of tax evaders.