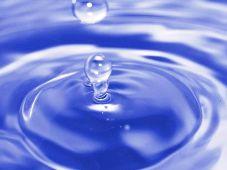 It has been a quiet revolution. The country's two leading beverage companies, Coca-Cola and PepsiCo, have dramatically slashed their usage of water to make a bottle of beverage, through innovative usage of technology.
Just four years before, Coke factories consumed over four litres of water for every litre of beverage sold. Now, it is 2.5 litres, a reduction of 34 per cent.
Coke's global and key competitor, PepsiCo, has followed a similar pattern, slashing unit water usage from 7.1 litres in 2001 to 2.4 litres currently.
Both multinational companies are scaling up this effort to near global standard. Coke India's vice president, technical, Asin Parekh, says: "Our aim is to reach 1.1 litres. This may be aspirational, but we should hopefully get to 1.25 litres in the next three to five years." PepsiCo, say sources in the company, is targeting water usage of two litres for each litre of beverage. 
The dramatic change has meant some fresh investments. While PepsiCo does not give figures of its investments for reducing water intake, Coke says it has spent about Rs 75 crore (Rs 750 million) more in its 50 plants across the country.
Globally, the two MNcs have a water consumption usage ranging from 1.8 litres to 2 litres for every litre of beverage sold.
Not a comparable number, since most developed countries do not use reusable glass bottles to serve soft drinks. Reusable bottles which have to be cleaned obviously need far more water compared to PET bottles, which are used once and have to be cleaned just once.
NGOs want proof
Institutions and non-government bodies which scientifically study the usage of water say they have no way to comment on the beverage companies' claims.
Coke says the water usage ratio which indicates the efficiency in consumption is audited by an independent agency, BECO of Netherlands, and published in its reports.
Replies Sunita Narain, director of the Centre for Science & Environment, whose relentless attack on the contamination of water used in beverage bottles by the two MNCs made the country wake up and take note: "These claims are based on numbers which have  not made been made public to us.
"So, how can we comment whether there is any basis to it or it is just a PR exercise?"
A similar view is of social activist Vandana Shiva: "The results have not been shown to us. So, I cannot comment on them at all."
So, what have the two companies done to reduce water intake? One of Coke's moves was a plan called Acquasave, under which water consumption is reduced by putting in a constant pressure device and also optimising the size of the nozzles in the bottle washer machines.
This simple method helped the company save 60,000 litres of water across bottling plants each day.
Both Coke and PepsiCo used water mixed with soap as a lubricant for PET bottles to travel on a conveyer belt. It was then decided to replace usage of water with that of a chemical.
Coke says it saved 20,000 litres a day through this change.
It says it is now experimenting on a new technology, in which air will be used to clean PET bottles instead of water. If successful, this would save about 40,000 litres of water every day in a production unit.
Both the companies have been looking at ways to find alternative uses for the water which earlier was wasted.
Water used for washing bottles, in cooling towers  or for washing filters are now collected and put through various processes of cleaning, which include reverse osmosis, filtration, disinfection and, in some cases, even removal of caustic soda (water used for washing bottles) to convert it into soft water again.
While PepsiCo did not divulge how much they saved, Coke says this method saved them 45,000 litres of water every day in the bottling system.
Has the slow shift to PET bottles in India helped? Parekh says for Coke there is a two to three per cent shift annually towards PET bottles.
But as the market is also growing for beverages, the total number of glass bottles in the system remains the same.
The Best Business Specials