The Prime Minister's Office cleared the appointments of chairmen of eight nationalised banks and promotion of ten executive directors from general managers' status on Monday.
PMO over-ruled the objections from the Establishment Officer and also from the Cabinet secretariat about the status of category B and category A banks.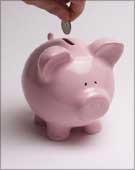 Earlier, 40 MPs had written to Prime Minister Manmohan Singh about the intentional delay in appointing the chairmen.
Finance Minister Pranab Mukherjee, too, held a meeting with the PM recently and briefed him on the same.
Rumours have it that some senior officers lobbied for a few Uttar Pradesh Congress leaders who wanted to grab key postings, hence the delay.
The PM asked for the details and cleared it in a single day. PMO went by the recommendations of the screening committee which selected the chairmen and EDs.