Internet search giant Google has acquired social games website SocialDeck for an undisclosed amount, in a move to strengthen its social networking service.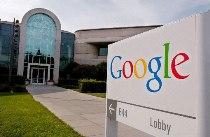 The transaction comes within days of Google's acquisition of Angstro, which makes applications to discover new photos on Facebook and create a real-time social address book.
Going by reports, the deal is one of several acquisitions in the past month through which Google is hoping to build a social-networking service to counter rival Facebook. SocialDeck has announced on its website that it has been acquired by Google.
"SocialDeck has been acquired and we have joined the Google team. We started this company with the goal of connecting friends through social games on all kinds of exciting new mobile devices," the company stated on its website on Monday.
SocialDeck, a Canadian start-up, has launched several games titles for Facebook, Apple's iPhone and Research In Motion's BlackBerry devices.
The firm's games platform technology enables simultaneous game play across multiple mobile devices and social networks.
Earlier in the month, Google had bought social widgets maker Slide Inc in a deal that would give the search giant a team of developers with vast experience in social networking.