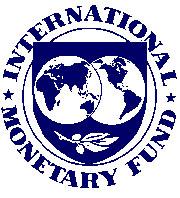 With many countries piling up massive debts in the wake of the global crisis, the International Monetary Fund has cautioned that 'fiscal sustainability' is going to be a big problem for the coming several years.
To tackle the raging financial turmoil, many developed and developing nations came up with huge stimulus measures to bolster their respective economies.
IMF Managing Director Dominique Strauss-Kahn has said the crisis had created a problem of fiscal sustainability in many countries, that could take decades to fix.
Such a scenario would be because of the huge debts built up during the turmoil, mainly in the developed countries, he noted.
"The fiscal sustainability problem is going to be one of the biggest . . . may be the biggest problem for the coming" several years, Strauss-Kahn said at a conference in Tel Aviv on Sunday.
"But at this stage, what's important is for countries to announce a credible strategy to bring their debt back to more sustainable levels," he said.
Even though the world economy is recovering faster than expected, the IMF chief pointed out that withdrawing stimulus measures early, then the risks for the economy would be much bigger.
"If you exit (stimulus) too early, then the risks are much bigger. Private demand must have recovered before the stimulus is withdrawn," he said.
© Copyright 2021 PTI. All rights reserved. Republication or redistribution of PTI content, including by framing or similar means, is expressly prohibited without the prior written consent.