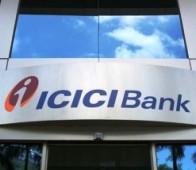 Describing the third quarterly performance of the bank as 'very positive', ICICI Bank managing director and CEO Chanda Kochhar said on Monday the bank has emerged stronger on all parameters recording an operating profit of 22 per cent minus treasury income.
"Every trend is very strong and very positive", she said talking to PTI on the sidelines of the 40th meeting of the World Economic Forum at the Swiss Alpine resort town of Davos.
Elaborating on the performance of the bank during the quarter ended December 2009, she said, "CASA (current account and savings account -- low cost funds) deposits have gone up substantially, our net interest margin has gone up, our fee income has gone up, our operating expenditure has come down, provisions are coming down every quarter".
Asked about the outlook for the current year, Kochhar said, "The year 2009 made us emerge stronger. 2010 is the year of growth opportunity".
Asked why the net profit of the bank slipped by 13 per cent during October-December 2009 quarter, she said, it was on account of dip in treasury income.
"This quarter there was no treasury income. It's no profit no loss. Minus treasury income, there is 22 per cent improvement in operating profit", she said, adding: "Last year there was windfall treasury income. You cannot have it repeating (every year)".