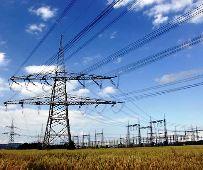 States are taking stringent measures to curb the power theft menace. Maharashtra, which has the aggregate transmission and commercial losses at around 24 per cent, plans to make power thefts punishable by life imprisonment.
Gujarat, Haryana and Orissa, on the other hand, are tightening the monitoring mechanism to firmly tackle the problem.
Similarly, Delhi, where the losses have come down to around 16 per cent from 60 per cent before privatisation, has increased policing to avoid tampering of meters and thefts.
These measures are taken as there have been high AT&C losses, despite the recent amendments made to the Electricity Act, 2003. The amended Act has a provision of imprisonment up to three years.
The Electricity Act, 2003, empowers power utility officials to enter, inspect, break open and search any premises where it has a reason to believe that energy has been illegally consumed.
The power utility can remove all devices, instruments, wires and facilitators or articles that have been used for unauthorised connections. It can also examine or seize any book of account.
The AT&C losses are as low as 10 per cent in Mumbai, while in some states like Uttar Pradesh, Punjab and some Northeastern states, losses are between 40 per cent and 70 per cent.
The move by various states ultimately aims at bringing down AT&C losses to 15 per cent by the end of the 11th Plan. These measures are in addition to the steps taken by states under the restructured accelerated power development and reform programme.
Informed sources told Business Standard: "Maharashtra is exploring the option of an amendment to the Indian Penal Code so that those involved in power thefts are punished under life imprisonment.
"Besides, the state government is also looking at an option on how to make such a provision implementable under the amended Electricity Act."
Maharashtra government has already set up special courts in all districts and six special police stations at important locations.
The Orissa and Haryana governments have set up energy police stations to tackle power thefts. Further, Haryana has launched an incentive scheme for informers of theft.
This is linked with the actual realisation of dues. Employees are also incentivised for increase in feeder-wise revenue.
Moreover, Karnataka has introduced a special mechanism to fix personal responsibility for bringing down AT&C losses to 15 per cent.
Supervision is also being done at the feeder level for fixing responsibility.
However, a Mumbai-based power analyst, who did not wish to be quoted, is suspicious about these measures. He suggested the political interference and connivance with utility employees would have to be stopped.
Besides, increase in per-unit collection should be given more weightage.
Meanwhile, Forum of Regulators, which is a representative body of all power regulators, is currently involved in the preparation of a report on providing a slew of incentives to the employees of utilities that are able to bring down the AT&C losses.