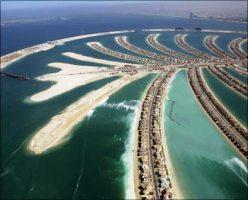 Indian investors were responsible for the biggest chunk of real estate sales in Dubai in 2009, a new study has revealed.
The figures, included in FutureBrand's Gulf Real Estate Study, showed that nearly a quarter or 24 per cent of sales by value in the city involved Indian investors.
The data, supplied by DUBAIFocus in association with Dubai Land Department, also reveal that UK property buyers finished second with their 21 per cent share.
Investors from Pakistan and Iran grabbed the third and fourth spot with their 12 per cent and 10 per cent contribution respectively.
Reasons for investing in Dubai was dominated by buyer's search for high quality construction and nearly 19 per cent of the respondents stated this as their highest priority. Innovation (15.6 per cent), building great places to live (6.8 per cent) and the ease to work with developers (6.7 per cent) were also seen as important factors by prospective buyers, according to the research.
However, the need to deliver projects on time just got a 0.2 per cent rating from respondents.
In November, research firm Proleads said some 1,845 projects worth a combined $657 billion were still active in the UAE despite the impact of the global slowdown.
The study of the civil construction industry in the country showed 69 per cent of the total projects were ongoing (not cancelled or delayed).