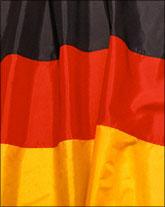 The German government will buy stolen data of about 1,500 German tax offenders holding secret bank accounts in Switzerland offered by an informer for Euro 2.5 million on lines of a similar deal two years back for account information from Liechtenstein.
Chancellor Angela Merkel told journalists in Berlin that the government is determined to get those information "if they are genuine" in spite of deep divisions within the centre-right government and warnings from the Swiss government that such a move could harm relations between the two neighbours.
The government is hoping that the list of tax evaders could bring the state more than Euro 100 million in payments of tax arrears as happened during a similar deal involving stolen bank information of German account holders in Lichtenstein two years ago.
Merkel said every effort must be made to get hold of those data and "if they are genuine, we must get them".
"I fully support that tax evasion must be uncovered and every means should be used for that," she said.
The Swiss government warned Germany that buying "stolen information" would have consequences for the relations between the two countries and said it would refuse to cooperate if the German government went ahead with its plans.
Germany's finance minister Wolfgang Schaeuble said he wanted to follow the precedent set by his predecessor Peer Steinbrueck in 2008 when the government was offered secret information about German account holders in Liechtenstein.
At that time, Chancellor Merkel's 'grand coalition' of conservatives and social democrats reportedly paid up to Euro 5 million to get the data and the state earned around Euro 150 million in payments of tax arrears in the following year.
On the basis of the stolen information about German tax offenders in Liechtenstein, the government launched nation-wide investigations in February 2008 and filed law suits against 450 account holders for tax evasion.
A high-profile tax offender in the 'Liechtenstein Affair' was the former head of the German Post Klaus Zumwinkel.
He was given a two-year suspended jail sentence and fined around Euro 1 million after admitting that he illegally kept millions of dollars in the tax haven.
Schaeuble said he has no doubts about the legality of acquiring the stolen bank data from Switzerland.
It was perfectly legal when Germany bought the data of German account holders in Lichtenstein and the planned purchase of the data from Switzerland will be very much in line with that decision, he said.
However, Schaeuble's cabinet colleague defence minister Karl-Theodor zu Guttenberg of the Christian Social Union (CSU) said he cannot justify making payments "to obtain something which someone secured through illegal means".
Economic policy spokesman for Merkel's Christian Democratic Union (CDU) said making payments for the stolen bank data amounted to 'rewarding thieves'.
However, opposition parties favoured buying the data. "We cannot allow the crooks to go scot-free just because they were exposed by crooks," chairman of opposition Social Democratic Party Sigmar Gabriel said.