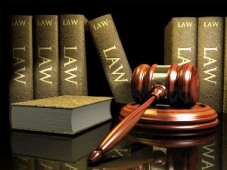 If a tenant spends money for the upgradation of a rented premises without taking approval of landlord, then he cannot claim to get the amount adjusted with the rent, the Delhi high court has said.
Dismissing the plea of tenants, the court said approval of the landlord is a must and without the proof of approval investment made on the premises cannot be adjusted with rent or reimbursed by the owner.
"If the tenants had spent some amount with the consent of the landlord on account of reconnection of electricity or had made construction in the premises with alleged consent of the landlord, the amount could not have been adjusted unless the consent had been shown on record," Justice S N Dhingra said.
The court passed the order on a petition filed by a group of tenants seeking the court's directive for adjustment of their investment in the premises with the rent.
They claimed they had paid Rs 200,000 to the electricity department which was due on the landlord as he failed to pay the bill although the tenants were making payments as per the sub-meter to the landlord.
They also submitted they invested Rs 20,000 on renovation.
But the court refused to pass the order in their favour after they failed to provide any proof that the landlord had approved them for making investment on rented premises and upheld the trial court's order which had dismissed their plea.
If the petitioners had spent such an amount with the consent of the landlord, the petitioners should have obtained from the landlord the receipt showing the amount adjusted against rent.
In the absence of any such rent receipts or receipt of the amount paid or adjusted, the trial court rightly said that adjustment cannot be allowed, the court said.