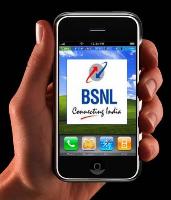 Upset by deteriorating market share and falling revenues, the employees' associations of Bharat Sanchar Nigam Limited have sought Prime Minister Manmohan Singh's intervention and demanded change in management and induction of professionals in the Board to run the PSU.
"We have written to the Prime Minister's Office to look into the matter among other things. There is absence of professional management at the Board level at BSNL," the president of All India Graduate Engineer Telecom Officers Association, NJP Shilohu Rao, said.
The association represents over 10,000 graduate engineers and account professionals at BSNL.
"We are also planning to meet Sam Pitroda, who is the IT adviser to the Prime Minister, and raise these issue with him," he added.
This comes in the wake of BSNL's deteriorating market share in the last various quarters and has come down to fourth place after Bharti Airtel, Vodafone and Reliance Communications.
Even revenues have taken a hit last year.
BSNL's revenues dipped by about 12 per cent in 2008-09 to over Rs 33,000 crore (Rs 330 billion) but its market share, especially in the mobile telephony, took a bigger hit.
Drawing comparison between another ailing public sector unit Air India, the association said, "The decision to employ prominent and professionally well qualified chief operating officer in place of old brass is path-breaking in the history of public sector enterprises.
"This decision (induction of professionals) should not be restricted to Air India alone but also be extended to other ailing public sector enterprises like BSNL and MTNL," the association said.
Another employee union, Sanchar Nigam Executive Association, had also written to the prime minister questioning the qualification of the company's senior leadership.
The union had also shot a letter to the Public Services Enterprise Board asking it to replace the existing BSNL leadership with the best external talent from the Indian Institutes of Technology and the Indian Institutes of Management.
The demand by the unions assumes importance in the backdrop of deteriorating revenues of telecom PSUs, particularly BSNL, which is also confronting a controversy over a Rs 36,000-crore (Rs 360-billion) expansion plan.
Moreover, a high-level review meeting chaired by the prime minister had last month agreed to consider a suggestion for immediate sale of 10 per cent government equity in BSNL, which the unions are opposing.