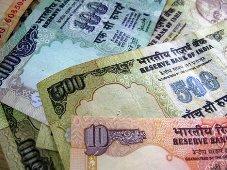 ICICI Bank's chairman K V Kamath said on Thursday there is no pressure on interest rates as there is enough liquidity in the system.
"My own assessment is liquidity is so deep, economic activity is so robust that towards the end of this year we will start to see liquidity starting to come down and at that time we will have to watch interest rates, we will have to watch liquidity situation and so on," Kamath said on the sidelines of PTI's Diamond Jubilee celebrations in New Delhi.
"But for the first nine months I don't think there is real pressure (on interest rates)," he said, adding, "I think liquidity has to come down to provide upward push to interest rates. So till then nothing will happen."
Asked about whether cash reserve ratio hike by Reserve Bank of India will have an impact on the interest rates, Kamath said, RBI has taken a step to signal that it is on the watch mode and it is watching inflation and that's what it has done.
Liquidity is so deep in the system today, he said,adding, it not going to impact interest rates immediately.
Last week, RBI raised the CRR--amount lenders need to keep with the central bank-- by 75 basis points to suck out Rs 36,000 crore (Rs 360 billion) from the system and cool down inflation.
The RBI in its third quarter monetary policy review, however, refrained from raising short-term borrowing and lending rates (repo and reverse repo), primarily to encourage growth that is 'is yet to fully take hold'.
Promising to take more action to tackle rising prices, the RBI had said inflation is likely to firm up to 8.5 per cent by March-end from 7.3 per cent in December.
The RBI had earlier projected wholesale price-based inflation to be around 6.5 per cent by fiscal-end.
Asked about outlook on credit growth, Kamath said, it is not a question of credit flow.
It is a question of demand for credit, which is low at this point of time.
"Demand for credit has been low for a variety of reasons and all those reasons will correct in the next nine months," he said.
There would be upwards pressure on interest rates, he said. When asked about the expectations from the Budget, he said, "The government has provided enough indications that they aim for stability they aim for inclusiveness and for growth that's what we will see (in the Budget)."
© Copyright 2021 PTI. All rights reserved. Republication or redistribution of PTI content, including by framing or similar means, is expressly prohibited without the prior written consent.