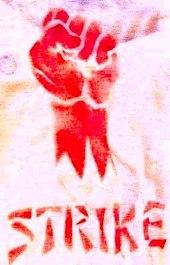 Employees of accounting regulator Institute of Chartered Accountants of India have gone on indefinite strike since Wednesday to protest non-payment of salary for January and accused the management of misappropriating funds.
Nearly 800 employees started the strike on February 3 alleging gross mismanagement of funds by the top management and demanded a thorough audit of ICAI by comptroller and auditor general.
"We were promised that the revised pay (as per the Sixth Pay Commission) would be given to us in January's salary, but we have got neither.
"They (the management) tell us that there is financial crisis. But there is actually misuse of funds and we have demanded a CAG audit of the institute," ICAI Employees' Association secretary Deepak Kishore told PTI.
Employees of ICAI, which comes under the administrative control of the corporate affairs ministry, are paid according to the central government pay structure.
Kishore said even though the Sixth Pay Commission was implemented in August, 2008, employees have not yet been given the revised salaries.
Earlier last month, he added, ICAI President Uttam Prakash Agarwal had promised that the revised salaries would be given in January's pay.
About 800,000 students train under the ICAI that comprises at least 1,50,000 members.